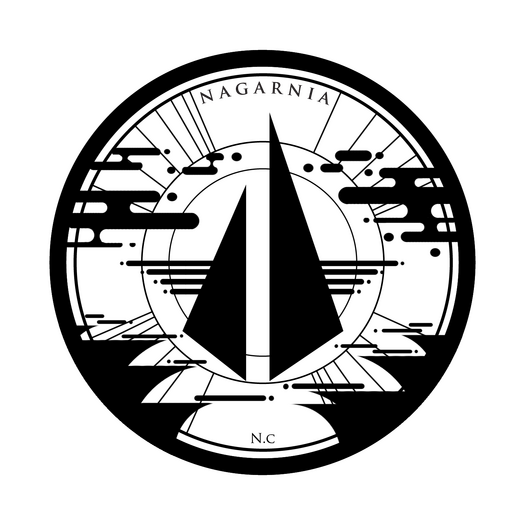 Nagarnia
✥Patreon FAQs✥
✩What is Patreon?✩Patreon is a membership based platform. It is a great way to join your favorite creator's community and pay them for making the stuff you love. Nagarnia on Patreon acts similarly to a preorder system. By signing up for a spot each month, you are reserving a spot for that month's exclusive design!✢✩When will I be charged?✩Please note that Patreon operates on a upfront/monthly payment system. Patreon begins processing payments immediately after joining (no matter when you joined that month). Monthly pledges are a flat rate that will automatically renew monthly until your pledge is deleted.You will be charged every 1st of each month. Example: if you were to join on February 26th, you will be charged again on March 1st.✢✩Can I join if I live outside of the United States?✩Yes! But not all can receive monthly rewards due to mail suspension. If you are in any of these countries, please reconsider joining my Patreon:Afghanistan
Bhutan
Brunei
Central African Republic
Chad
Cuba
French Guiana
Guadeloupe
Laos
Liberia
Libya
Martinique
Mayotte
Mongolia
Papua New Guinea
Reunion
Russia
Saint Pierre and Miquelon
Samoa
Sierra Leone
South Sudan
Sudan
Syria
Tajikistan
Timor-Leste
Turkmenistan
YemenIf you are one of them and already joined my Patreon not knowing please contact me immediately!✢✩How do I upgrade or downgrade my tier?✩Follow this guide to edit your tier: https://support.patreon.com/hc/en-us/articles/360000126286-Editing-your-membership✢✩How do I cancel my membership?✩From the drop-down menu on the top right, click "Manage memberships" and you'll be taken to a page that shows all of your active memberships. Click "Edit" next to the membership you wish to delete and click the "Edit or Cancel Payment" button on the bottom right of the page.Please be sure to cancel any memberships BEFORE the 1st of the month. It is the patrons' responsibility to manage their memberships, and we cannot issue refunds or cancellations after payments have been charged on the 1st.✢✩I am not interested in physical rewards, but would still like to support you on Patreon✩Yes! You can join the $2 Light Cloud tier, which will give you access to patrons-only posts and early shop access!✢✩When will I receive my physical rewards?✩Sticker/Print packages typically ship out within 40 days of the monthly charge date. Delivery times vary by destination:US Patreons - 7 to 30 days
International Patreons - 4 to 12 weeksPlease note due to Covid-19, the shipping can cause major delay. Please give them time!✢✩When & how will I receive the Early Shop Access password and discount code?✩Password and discount code will be posted exactly on the start of each early shop update.
For example: Early access starts on the 18th of October 2pm. There will be a post with the passward and the discount code exactly at 2pm that day.Password and discount codes are available only when there is a shop update that month. Please be aware they are not given every month.Please do not share the password or discount code with anyone. It is not fair to current patrons and we will not hesitate to ban anyone who shares locked content outside.✢✩I have a question or issue about my membership✩If you have any questions or concerns, please send an email to [email protected] or to Patreon message with all applicable information, such as your full name, Patreon email, tier, month subscribed, etc.✢✩My monthly package was shipped, but hasn't arrived yet✩If your package seems stuck in the process, please give it some time to see if it sorts itself out! Sometimes mail can get caught in a "loop" for days or even a couple of weeks, but almost always end up finding its way to the recipient!If your rewards hasn't arrived after one (1) month (U.S. members) or three (3) months (International members), please send an email to [email protected] or to Patreon message with your full name, address, and let us know which month's package you are waiting on.✢✩I accidently put the wrong address and the rewards are already sent. What do I do?✩Patrons are solely responsible for managing their shipping address. We do not have any control over the address given from you. When the package is already sent with the wrong address, we will have to wait for them to come back to us to be able to resend.Please contact us immediately if you notice your address is wrong with your full name, address, and let us know which month's package you are waiting on.✢✩My sticker/print is defective, can you replace it?✩We individually quality check and ship hundreds of stickers and prints each month, and sometimes a defected sticker/print might accidentally slip by us! If you believe you were sent a defected sticker/print by mistake, please reach out to us at [email protected] with your full name, Patreon email, and at least one photo of the sticker/print in which the defect can be clearly seen so that we can help resolve the issue.That being said, all of our stickers/prints are handmade, and Standard stickers/prints may still have subtle imperfections on the surface/color/borders areas. We do not count things such as uneven borders or minimal white lines outside the print as defects.✢✩My Sticker/print got damaged while in transit. Can you replace it?✩Damaged stickers/prints: If your monthly rewards were obviously damaged in transit (like being run over by a vehicle), please send a photo of the damaged sticker/print + damaged packaging to [email protected]! We can send you out a replacement either on its own, or with your next reward package if you are still a patron.___________________________________________________________✷ANTI-SCALPING POLICY✷
Flipping/scalping is not condoned inside or outside of the community. We reserve the right to permanently ban scalpers from Patreon, online shop, and social media, and/or cancel & refund any open or future orders without notice.✢✷PATREON REFUNDS & CANCELLATIONS POLICY✷Refunds or cancellations will not be issued for ANY reason.Patrons are solely responsible for managing, canceling, and/or renewing their own monthly pledges -- and thus we are not liable for charges taken if patrons forget to remove said pledge.If you need to cancel your membership, make sure that you completely unsubscribe before the 1st of the month to avoid being charged.Any issues with billing or unauthorized charges must be taken up with Patreon customer support directly. We (Nagarnia) do not have control over Patreon's billing system, including how and/or when their processor attempts to bill your account.Thank you for understanding!